December 2019 Tuesdays With Tammy Videos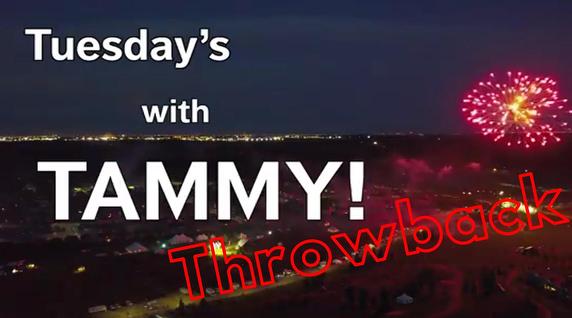 Throwback - December 2019 - Kinnettes & Kinsmen
Hey everyone! It's #Tuesday and I'm Tammy Colbow with Royal LePage Noralta Real Estate and we are throwing it back to when we were with the Spruce Grove Kinettes and the Stony Plain Kinsmen!!!
DECEMBER IS ALL ABOUT PEOPLE HELPING PEOPLE!!!!!
What a better way to #supportlocal than helping out charities and our very own neighbours!!!Trina Merkel and her team are SOOOOOO on the ball helping families in our communities and they need our help!!!!!
FUN FACT: BOTH OF THESE CLUBS TOGETHER SUPPORT OVER 1100 FAMILIES IN OUR REGION!!
Please collect non-perishable food items, gift cards, unwrapped toys, toiletries, and more to help out our communities! We can do this!!
Have donations in ASAP as they start building packages on DEC 11 and DEC 12!!! Drop off at the Transalta Tri Leisure Center, Spruce Grove or at any of our grocery stores or businesses in the boxes marked with the logos!
Want to see more? Like the video and show me support by liking my page Tammy Colbow Real Estate and on Instagram at tammy_colbow
Thanks a billion Jesse Martineau for helping spread the word to help fill the hampers!!!
SHARE SHARE SHARE SHARE SHARE!!!!!!
AND until next time... if you are interested in buying, selling, BUILDING or even looking at a house that you've seen online GIVE ME A CALL at 780-235-8660!!
Thank you for enjoying this video from Tammy Colbow with Royal LePage Noralta Real Estate!
#MAKEGOODCHOICES #SUPPORTLOCAL #SUPPORTSMALLBUSINESS
***Not intended to solicit business from those who are currently under contract***